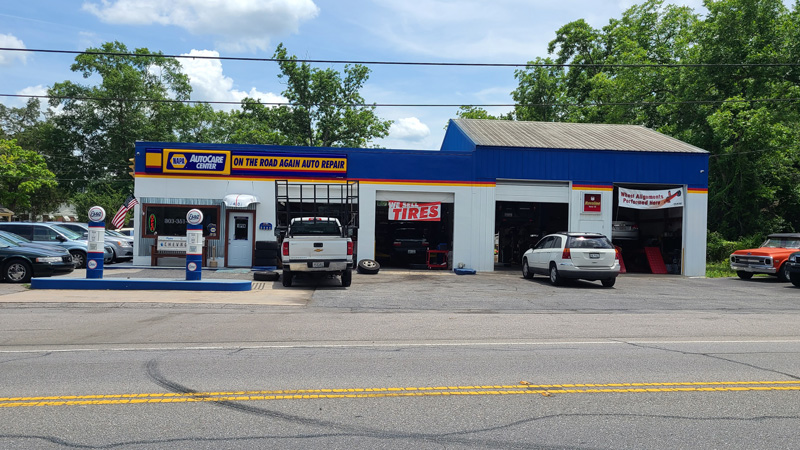 Situated in the heart of South Carolina, West Columbia is conveniently located near major highways and transportation hubs. This strategic location has contributed to the city's growth and development as a hub for automotive services and repairs.
West Columbia is more than just a destination for auto repairs; it has a fascinating connection to the history of automobiles. Did you know that Dr. Marcus Lafayette Ward, a native of South Carolina, built the first gas-powered automobile in the United States? This remarkable piece of history showcases the region's innovative spirit and pioneering mindset.
Fast forward to the present, and West Columbia continues to thrive in the automotive industry. In 2000, a local resident of West Columbia purchased a Toyota Prius, one of the first hybrid cars to be sold in the United States. Additionally, the city is also home to numerous auto repair shops and supply stores, which provide a wide array of services and products to meet your automotive needs.
The skilled auto mechanics in West Columbia are renowned for their expertise, professionalism, and commitment to delivering top-notch services. And nobody does it better than On The Road Again Auto Repair, your local, family-owned and operated auto mechanic shop.
We take great pride in being a comprehensive full-service auto repair shop, catering to a wide range of European, Asian, and domestic vehicles. Our reputation precedes us, and we are renowned for our expertise in advanced auto diagnostics, handling major engine or transmission repairs, and delivering exceptional tire services.
Our Services
Why Choose Us?
With ASE-certified mastery, our team of professional technicians boasts over 100 years of combined industry experience.
Our technicians possess the highest level of certification from the National Institute for Automotive Service Excellence (ASE), ensuring expertise in various automotive repair and maintenance areas.
We are the only Gold Certified auto repair shop in South Carolina. This certification reflects our dedication to meeting the highest standards of excellence in service and professionalism.
We are proud to be affiliated with NAPA Auto Care, a trusted network of repair shops known for their commitment to quality service and customer satisfaction.
We proudly offer a nationwide warranty for our services, providing a 3-year/36,000-mile coverage.
Whether you reside in the area or are just passing through, you can have complete peace of mind knowing that On the Road Again Auto Repair is here to cater to all your automotive needs promptly and efficiently. Our skilled team will ensure that you are swiftly back on the road, without any unnecessary delays. Schedule your appointment with us today!