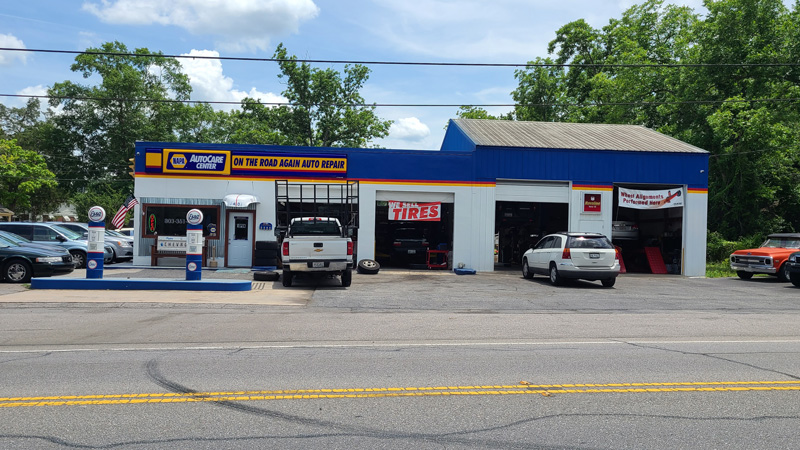 Pelion is a small town in South Carolina where the rich history of cars and the vibrant automotive industry come together. As a hub for transportation, Pelion boasts a fascinating past intertwined with automobiles. Today, the town continues to thrive with reputable auto mechanics catering to the needs of both residents and visitors.
Pelion's connection to the automotive world dates back to the early 20th century when automobiles started gaining popularity. The town's strategic location made it a convenient stop for travelers and a center for automotive repair and services. The demand for skilled auto mechanics grew, leading to the establishment of reputable garages and workshops that have stood the test of time.
With rapid advancements in technology, the automotive industry is in a constant state of evolution. At On the Road Again Auto Repair, located near Pelion, our auto mechanics stay updated on the latest trends and techniques, guaranteeing optimal care for your vehicle. From routine maintenance to repairs and diagnostics, our knowledgeable team possesses the expertise to handle it all.
Our Services
Why Choose Us?
Our expert technicians are dedicated to delivering top-notch service, providing you with complete peace of mind throughout your journey.
Our technicians possess the highest level of certification from the National Institute for Automotive Service Excellence (ASE), ensuring expertise in various automotive repair and maintenance areas.
We are the only Gold Certified auto repair shop in South Carolina. This certification reflects our dedication to meeting the highest standards of excellence in service and professionalism.
We are proud to be affiliated with NAPA Auto Care, a trusted network of repair shops known for their commitment to quality service and customer satisfaction.
We proudly offer a nationwide warranty for our services, providing a 3-year/36,000-mile coverage.
Whether you're a local resident or a traveler on a road trip, trust the skilled auto mechanics at On the Road Again Auto Repair to provide exceptional automotive care and keep your vehicle running smoothly. Experience the difference of our automotive excellence—schedule your visit today!