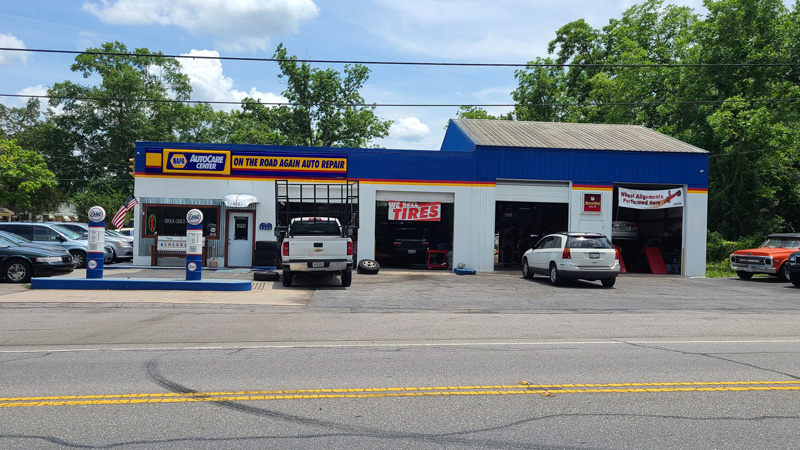 Cayce, South Carolina, is a charming city nestled along the picturesque Congaree River. It has a captivating connection to the history of automobiles as well as the thriving automotive industry today.
The city's close proximity to Columbia, the state capital, played a significant role in the development of the automobile industry in the region. In 1960, Cayce became home to the first interstate highway in South Carolina, namely I-26. This significant development further solidified Cayce's position as a crucial transportation artery, facilitating smooth travel and commerce for both residents and visitors.
Today, Cayce continues to serve as a crucial transportation hub, functioning as a gateway for the automotive industry and fostering the growth of local businesses. Whether you require expert auto mechanic services or simply wish to explore the thriving automotive scene, Cayce has got you covered. And when it comes to automotive repair, nobody does it better than On The Road Again Auto Repair.
Our skilled, dedicated, and certified mechanics are equipped to handle all of your vehicle needs, ensuring that your car stays in optimal condition.
Our Services
Why Choose Us?
With an established customer base and a stellar reputation for providing exceptional service, our commitment lies in upholding the highest standards of professionalism, ensuring customer satisfaction, and consistently surpassing expectations.
Our technicians possess the highest level of certification from the National Institute for Automotive Service Excellence (ASE), ensuring expertise in various automotive repair and maintenance areas.
We are the only Gold Certified auto repair shop in South Carolina. This certification reflects our dedication to meeting the highest standards of excellence in service and professionalism.
We are proud to be affiliated with NAPA Auto Care, a trusted network of repair shops known for their commitment to quality service and customer satisfaction.
We proudly offer a nationwide warranty for our services, providing a 3-year/36,000-mile coverage.
By staying up-to-date on the latest vehicle technology and equipping ourselves with the necessary tools for accurate diagnosis and repair, we demonstrate our unwavering dedication to providing comprehensive and reliable auto repair solutions for a wide range of domestic, European, and Asian vehicles.