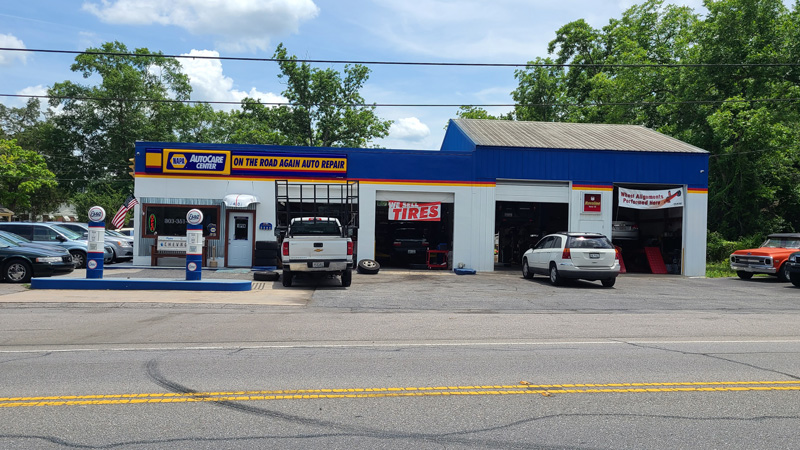 South Congaree is a small, vibrant town in South Carolina that blends a rich automotive history with a thriving present-day automotive industry. Known for its deep connection to cars and transportation, South Congaree offers a range of auto mechanic services and holds a fascinating place in car history.
In the early 1900s, it served as a central transportation hub, with railways crisscrossing the town, facilitating the movement of goods and people. This infrastructure played a significant role in developing the local automotive industry, attracting talented mechanics and engineers.
South Congaree remains a hotspot for automotive enthusiasts and experts today. The town boasts numerous state-of-the-art auto mechanic shops staffed by highly skilled technicians who provide top-notch repair and maintenance services. South Congaree is also home to several automotive training institutions, where aspiring mechanics receive comprehensive education and hands-on experience. These institutions contribute to the continuous growth and evolution of the local automotive industry, ensuring a steady supply of qualified professionals.
From engine diagnostics to brake repairs, the professionals at On the Road Again Auto Repair, located nearby in Cayce, possess the expertise to keep your vehicle running safely and efficiently on the roads of South Carolina.
Our Services
Why Choose Us?
Our skilled technicians possess a deep understanding of automotive systems and employ the latest diagnostic tools to identify any issues your vehicle may be experiencing. With their extensive knowledge and keen attention to detail, they can pinpoint the root cause of the problem and provide you with the most effective solutions.
Our technicians possess the highest level of certification from the National Institute for Automotive Service Excellence (ASE), ensuring expertise in various automotive repair and maintenance areas.
We are the only Gold Certified auto repair shop in South Carolina. This certification reflects our dedication to meeting the highest standards of excellence in service and professionalism.
We are proud to be affiliated with NAPA Auto Care, a trusted network of repair shops known for their commitment to quality service and customer satisfaction.
We proudly offer a nationwide warranty for our services, providing a 3-year/36,000-mile coverage.
From thorough engine diagnostics to precise brake repairs, we are committed to providing top-notch service that keeps you confidently on the road. Give us a call today!