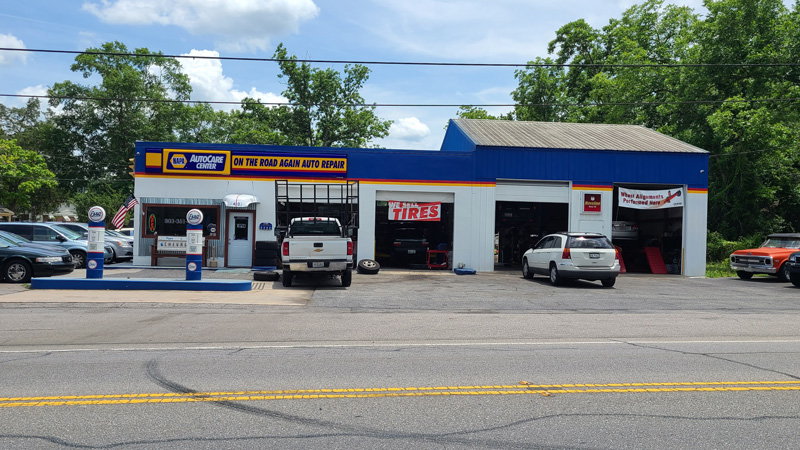 Nestled within Lexington County, South Carolina, lies the delightful town of Gaston, a small yet remarkable destination that truly shines in the realm of all things automotive. Despite its modest size, Gaston has quietly become a hidden gem, offering a haven for car enthusiasts and those seeking reliable auto mechanics. With a rich history tied to the transportation and automotive industries, Gaston is the perfect place to explore your passion for cars.
Gaston's connection to the automotive industry dates back several decades. In the early 20th century, Gaston played a significant role in the automobile revolution that swept the nation. Many automobile factories were established in and around the region, attracting skilled workers and contributing to the growth of the local economy. While these factories are no longer operational, their legacy lives on in the form of a vibrant community for automotive enthusiasts.
If you require expert auto mechanic services, you're in luck. The region boasts a diverse range of highly skilled and experienced mechanics who can handle any car-related issue you may encounter.
Among them, On the Road Again Auto Repair in nearby Cayce stands as the epitome of excellence. Our team of dedicated technicians is committed to delivering top-notch service, from routine maintenance to complex engine repairs. We take pride in ensuring your vehicle runs smoothly and performs at its best.
Our Services
Why Choose Us?
We take immense pride in providing comprehensive and top-notch services for a diverse array of vehicles, including European, Asian, and domestic models. With a well-established reputation preceding us, we have become synonymous with excellence in advanced auto diagnostics, adeptly addressing major engine or transmission repairs, and delivering unparalleled tire services.
Our technicians possess the highest level of certification from the National Institute for Automotive Service Excellence (ASE), ensuring expertise in various automotive repair and maintenance areas.
We are the only Gold Certified auto repair shop in South Carolina. This certification reflects our dedication to meeting the highest standards of excellence in service and professionalism.
We are proud to be affiliated with NAPA Auto Care, a trusted network of repair shops known for their commitment to quality service and customer satisfaction.
We proudly offer a nationwide warranty for our services, providing a 3-year/36,000-mile coverage.
Our commitment to exceptional quality sets us apart and ensures that your vehicle receives the utmost care and attention it deserves. Schedule your appointment with us today!